This school year, we are celebrating our 140th anniversary since in 1882, Brillantmont International School was founded by the great-grandparents of the current owners, the Frei family. Our school is the only Swiss boarding school which has belonged to the same family for five generations.
In 1882 Brillantmont opened as a boarding school – the Pensionnat Heubi – for just seven girls originally in the rural setting of Lutry, only to move a few years later to the more urban setting of Lausanne.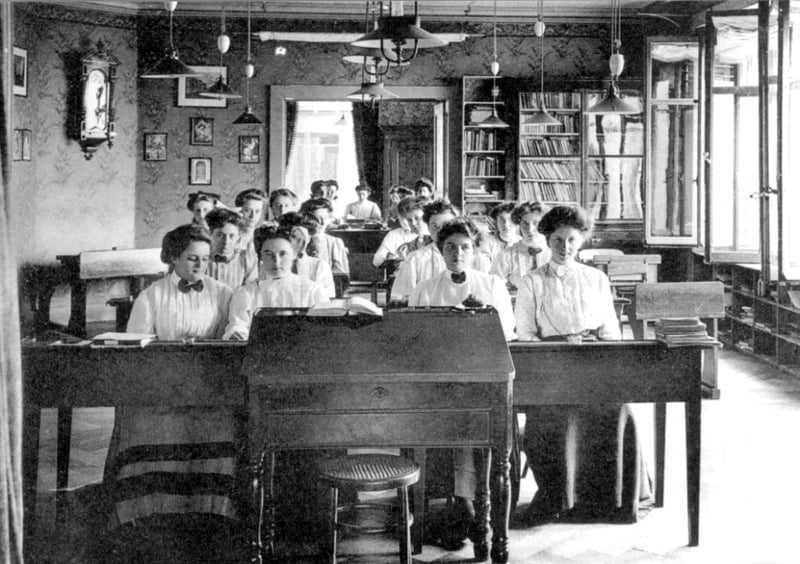 Brillantmont constantly changing and adapting to a rapidly moving world
The school's founders understood the importance of learning about other cultures, through language learning and a diverse student body. Already in the late 1940s the school moved from a purely French focused programme to the American and British programmes offered today, offering students a High School Graduation Diploma or Cambridge International Examinations in IGCSE/ AS and A Level.
In 1968 Brillantmont opened a co-educational day school, followed by the introduction of boys into the boarding school in 1992.
In 1976, a significant development in the running of the school saw its two separate parts – the Château Brillantmont and Villa Brillantmont – united when Philippe and Françoise Frei-Huguenin sold off land to buy a greater share in the school from their cousins. This reunification assured the survival of the Brillantmont we know and love today.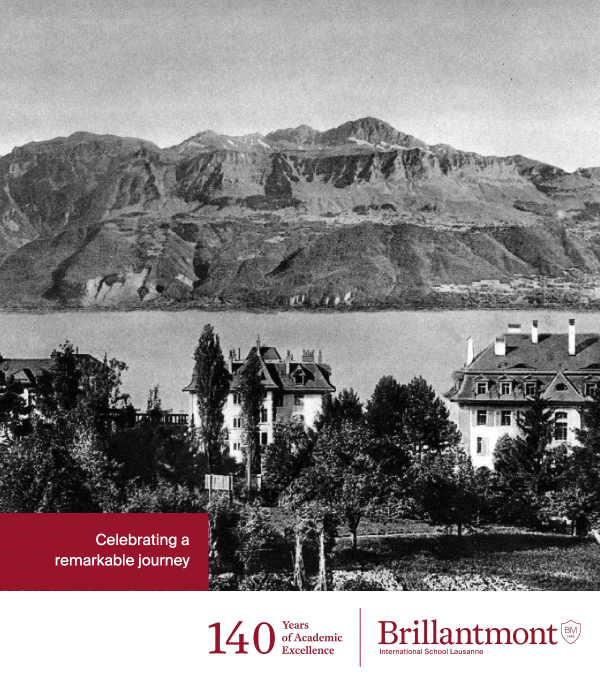 View the 140th anniversary brochure here
The Frei family have always been involved in Brillantmont and the words "home from home" have a special resonance. Many across the world remember Françoise Frei-Huguenin with great affection, as in her role of Head for over 40 years, she left a lasting impact.
Today, it is her daughter Anne Frei, who is Head of School, and just like her mother, she wants to truly create a family feeling, a Swiss home for every single student.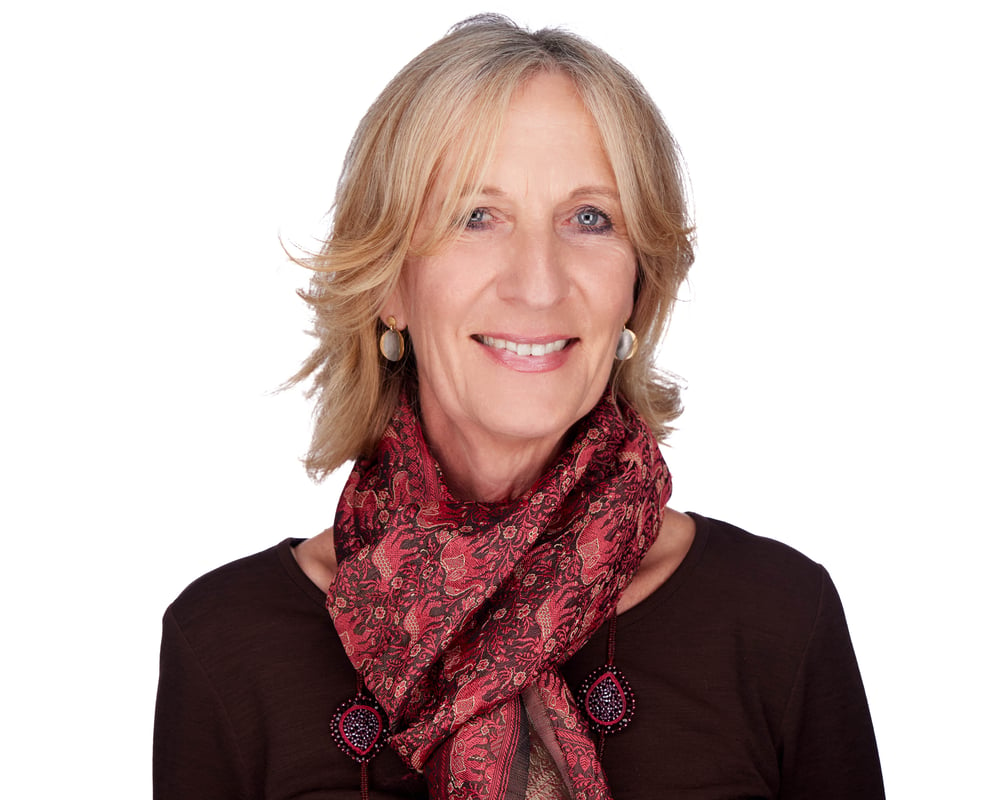 Indeed, at Brillantmont, the concept "family" doesn't just refer to the owning family, but to every member of the school community, staff or student, whether they have been with us for ten, twenty years or more, or have just joined.
We are grounded in values of mutual respect, inter-cultural dialogue and open-ness to others and recognise each and every student as an individual, with special talents, interests and abilities.
Two friends might be in the same grade, yet their schedules may look completely different, since we personalise each and every programme. We are able to do this thanks to our small size, which offers a truly bespoke educational experience.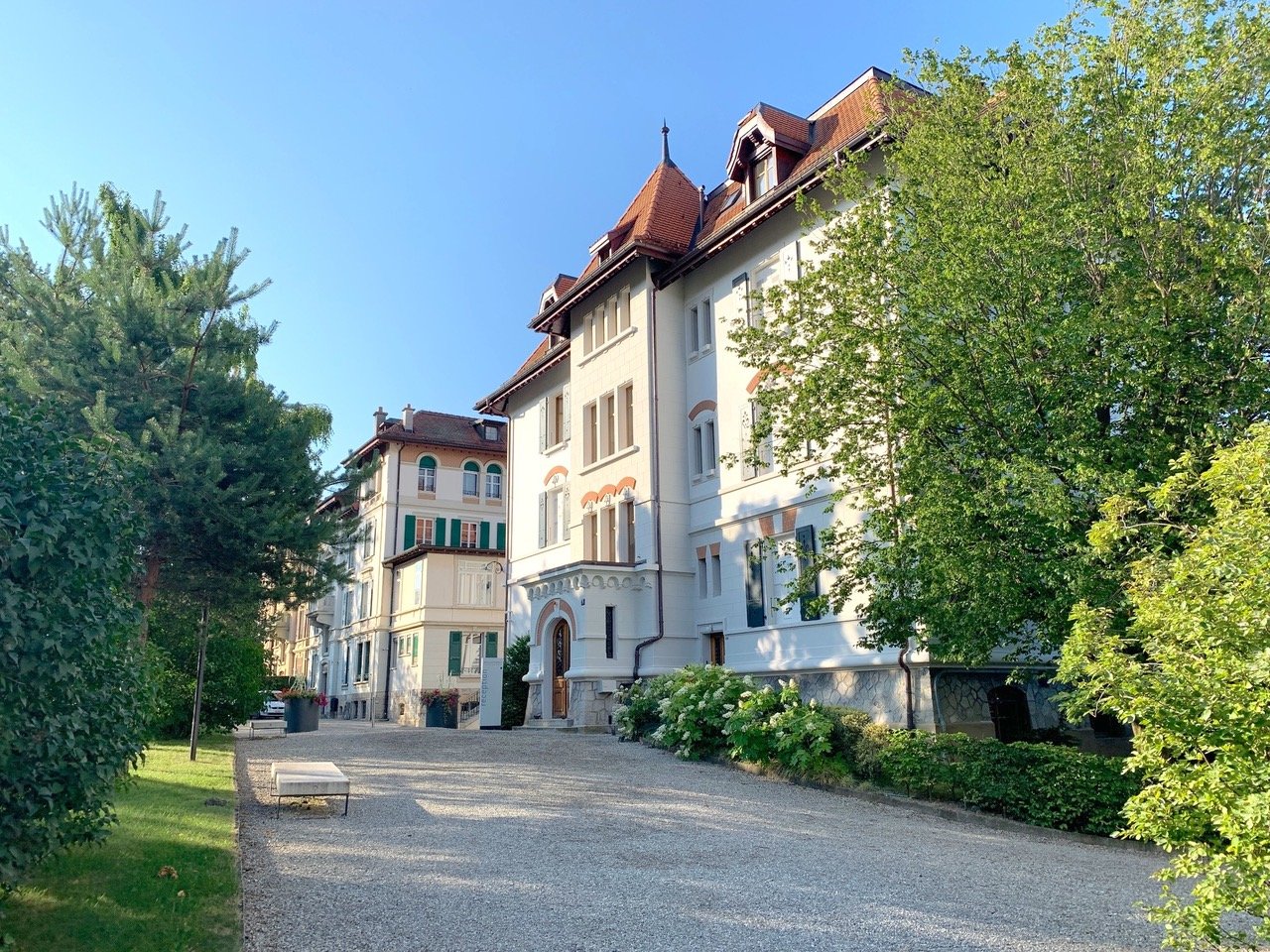 Our stimulating curricula and unique learning experiences equip students with the attributes to thrive in a rapidly changing world. Opportunities like Model United Nations develop leadership qualities as well as exposing students to other perspectives and viewpoints.
Working collaboratively is crucial in todays' world and the MUN conferences attended by our students in Switzerland, the Hague, Singapore and Ireland develop this teamwork. In this testimonial, one of our alumni focuses on how she developed this skill in her Brillantmont years and how important it is to her current role in private banking.
Brillantmont has always wanted to remain small and keep this very special feel, which is harder to find in larger schools. The school remains committed to small class sizes and low student-to-teacher ratios, which help it maintain high standards of teaching and learning.
The teaching also celebrates the diverse cultural backgrounds of our community through opportunities for enriching discussions, enabling students to learn from each other and each other's experiences.
At Brillantmont learning is a life-long journey; along the way students and teachers can learn from each other and develop into global citizens. Service Learning was added to our extra-curricular offer several years ago and students can get involved in several ways – a house building project, working at the local soup kitchen, joining environmental projects or helping local immigrants. We are always looking for new opportunities, accessible to all ages.
Such actions sensitise our students to the needs of the less fortunate, develop empathy, understanding and sense of pragmatism.
Brillantmont's combination of valuing heritage and values whilst embracing the future has seen the school continuously evolve during its 140 years of existence and will see it continue to thrive in years to come.