After a four-year hiatus, this April we were very thankful to be able to once again participate on a building project. This year's build was in Braga, Portugal, where we worked with the Fuller Project to help renovate an old carpenter's workshop into a set of six apartments for refugee families in the area.
It was a very physical build; on the first day Adriana wrote that "One unbelievable thing we did today that I still cannot believe we were able to do is we carried 2 tons of cement. It was insane."
With our focus on making and transporting concrete for the first few days, Celia decided to try out a new technique when making the concrete: "throw it on the ground and achieve the collaboration of every single person near the worksite".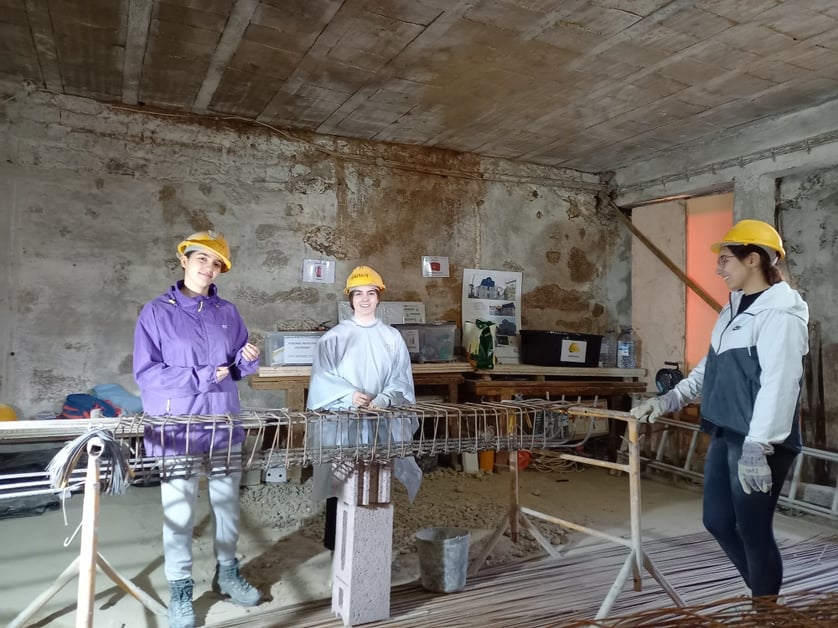 On our last few days the focus switched to some other jobs, with Eva writing, "Dani finally got to demolish some parts of the house, which is what he has been dreaming to do ever since we've arrived!"
Nikol also enjoyed her experiences with demolition, "Adri and I ended up in the demolition area, in which I met a new friend – the electric drill. I was surprised myself that I was able to hold it, as it looked heavier than me at the beginning, but it was quite fun to dig holes through rocks! It was sort of a self meditation, " whilst "Sky ended up trying the electric drill as well and smashing the rocks into pieces, which I imagine was therapeutic."
Rebar and a giant pile of sand were also key features of our fourth day… but brought us much more frustration and excitement than we could have ever imagined!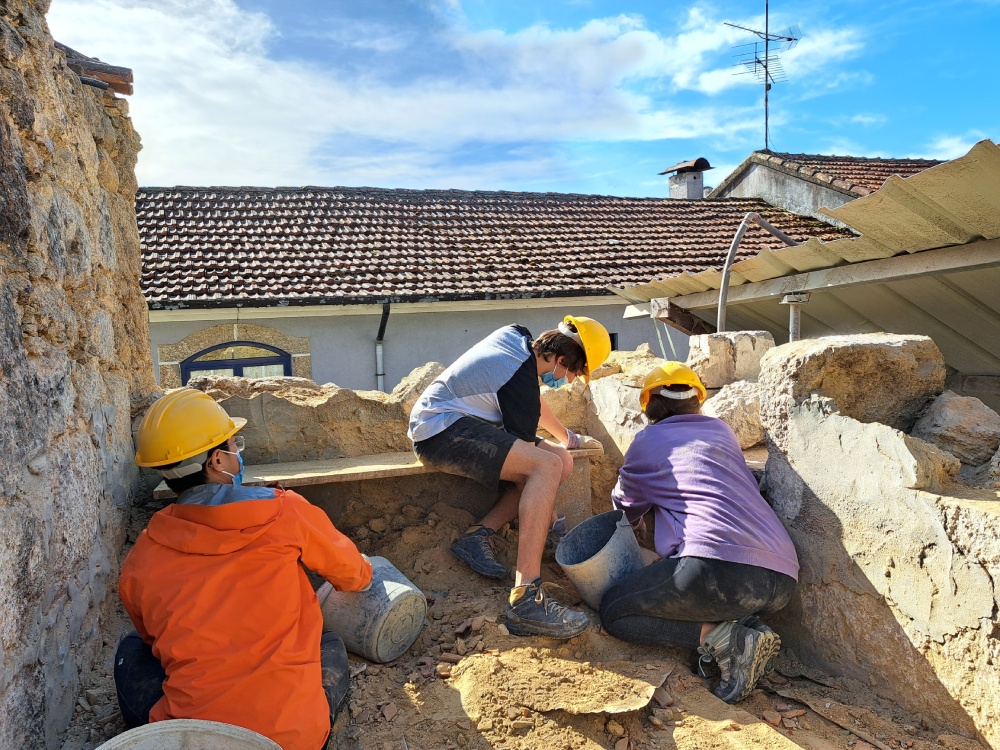 The last day saw us moving six to seven tons of rubble by hand, bucket, and wheelbarrow from different parts of the site to the container. Joao was impressed as it often takes a team over a day to fill a container and we accomplished the job in just two hours.
Our week in Braga was certainly a week to remember, with lots of heavy lifting, teamwork, and interesting conversations bringing our group together. The team made a great contribution to the lives of the families who will be living in these apartments and should be very proud of what they accomplished.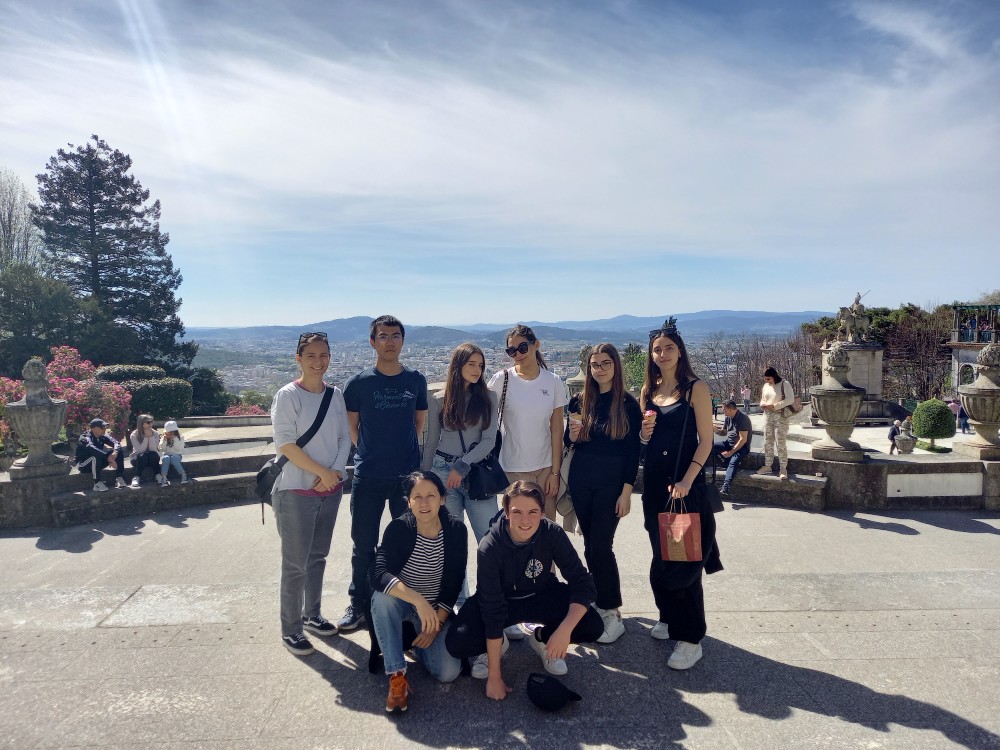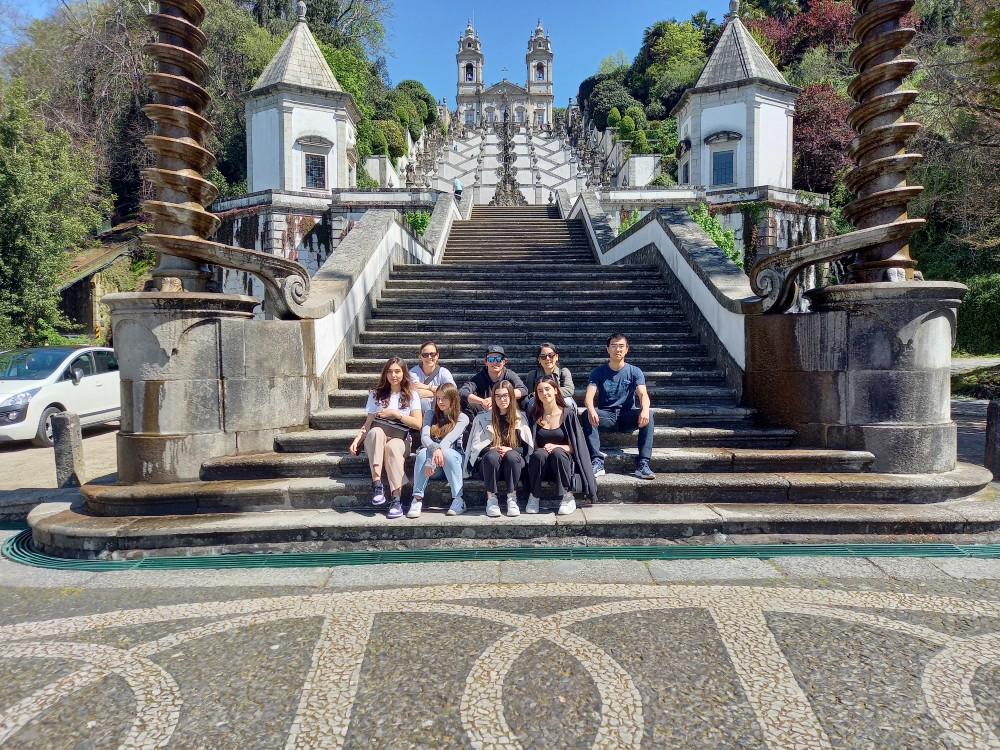 Brillantmont International School in Lausanne, Switzerland
Founded in 1882, Brillantmont International School is the oldest family owned and run boarding school in Switzerland, which offers a warm welcoming environment. Brillantmont has the best of both worlds – close to the amenities of the beautiful city of Lausanne, but just minutes from mountains, lakes and nature.
The school welcomes boarding and day students, aged 13-18 (Grades 8-12) from many different nationalities. Small classes (av. 9) lead to internationally recognised examinations (British IGCSE, A Level; High School Diploma ).