Project 21: road to Engadin Ski Marathon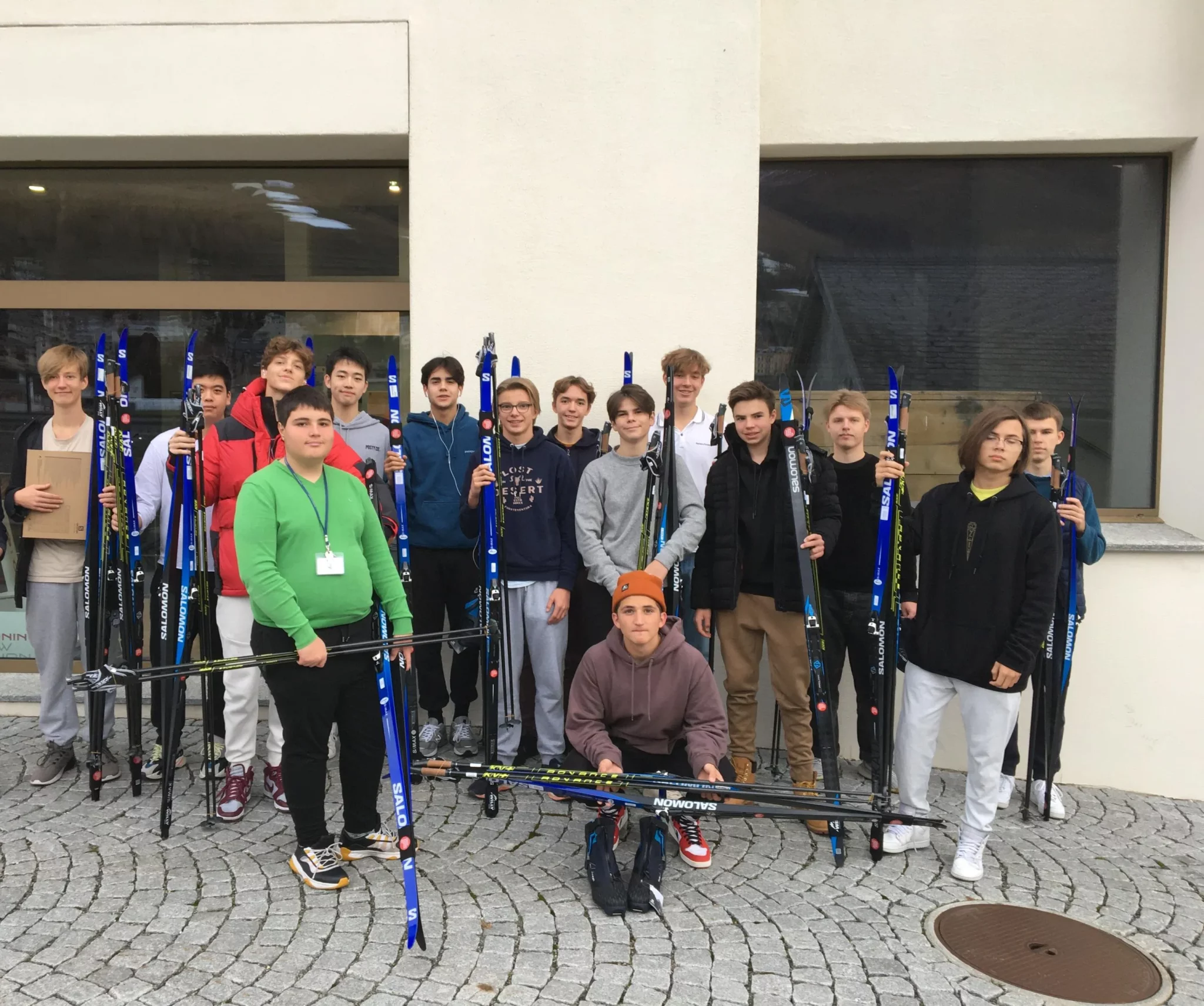 This winter, Lyceum Alpinum's Kleinhaus students and pastoral team are preparing to take part in the annual Engadin Ski Marathon. Project 21 is about student engagement, building relationships , experiencing the cameraderie of a team environment and improving physical fitness. Training will take place every Wednesday afternoon between October and March, the aim is for all students and staff to finish at least the half-marathon over a distance of 21 km. The Engadin Ski Marathon takes place on Sunday 12 March 2023. It is the largest cross-country ski event in Switzerland with between 12'000 and 14'000 participants every year. We are lucky enough to be situated within the course, which starts in Maloja and finishes in S-chanf, a very short distance from the school grounds. The first two training sessions took place in warm autumn weather. The team went jogging and also strengthened their core muscles. In the second training session, their lungs were additionally challenged with relay races.
The next two training sessions on snow were about finding the balance and the feeling for the narrow skis. After that, the first training with full equipment was scheduled: cap, jacket, trousers, skis, skating boots and poles identical for all. The growing team spirit became noticeable, combined with a fair share of pride and a sense of "Yes, we can do this!". The new equipment was very obviously a great source of inspiration, and some were already able to skate longer distances. Those still new to cross-country skiing could fine-tune their technique, and all gathered first experiences on the ascent and the descent.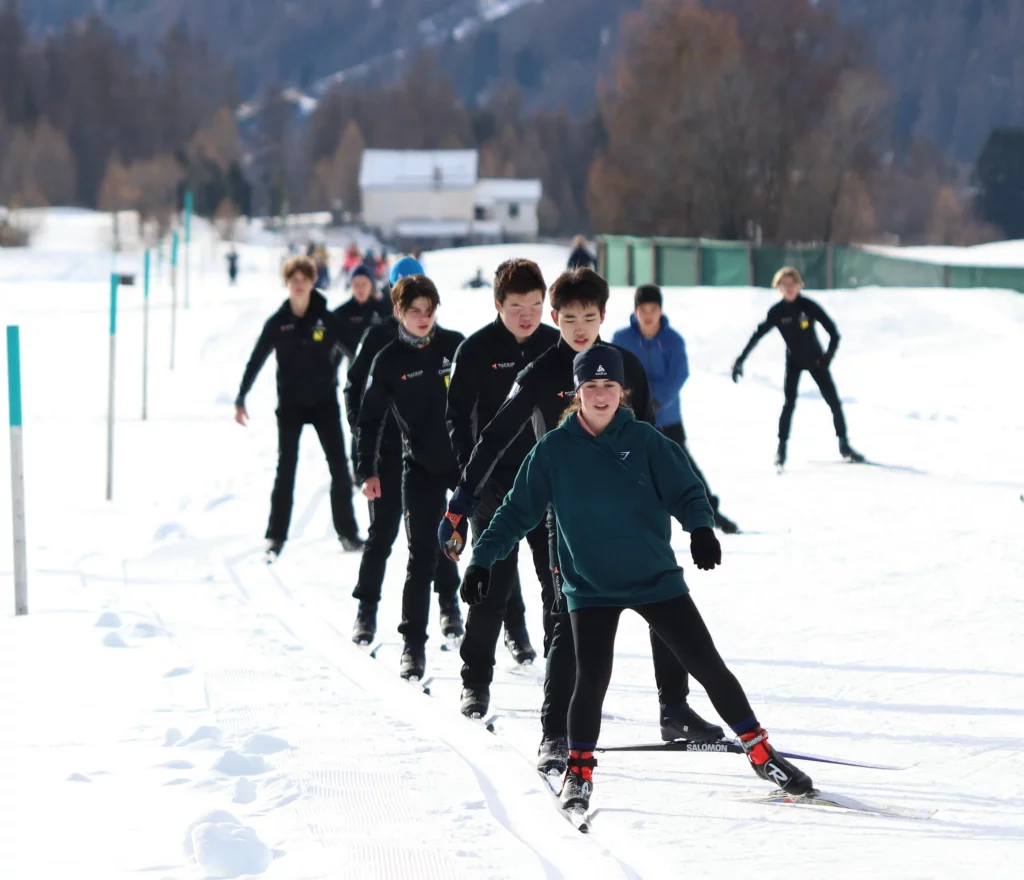 Stazerwald, here they come.
The last training session before the Christmas break showed impressive improvements within the team. All participants were eager to show how well they already master the art of skating and stunned their coach Nicola Defila with their skills and determination. Well done boys and keep up the good work over the break!
Ph:Lawrence